Research
Rapid high-performance sample digestion for ICP determination by ColdBlock™ digestion: Part 2: Gold ...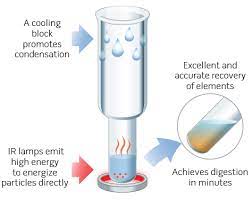 Submmited
Rapid high-performance sample digestion for ICP determination by ColdBlock™ digestion: Part 2: Gold determination in geological samples with memory effect elimination
ColdBlock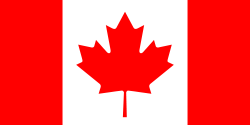 St. Catharines
Status: submmited
gold
digestion
systems
using
effect
geological
Summary
A procedure is described to tackle a weakness in laboratory analysis of geological materials, notably (1) systematic low gold recovery during wet sample dissolution using aqua regia, and (2) severe memory effect of gold during sample transportation and nebulization in conventional ICP/ICP-MS sample introduction systems. Modified aqua regia, in which hydrochloric acid is replaced by hydrobromic acid, was used to digest gold-containing ores with different mineralogical composition. Under these conditions, gold is more efficiently dissolved and is more stable in solution than it is from aqua regia treatment. A comparative study, directed to finding suitable matrix components to stabilize gold in dilute acid solution, was also conducted. A solution of 1% (m/v) L-cysteine and 1% HCl (v/v) was found to be effective in generating sensitive and stable gold signal in ICP-MS. This matrix also completely eliminates the troublesome gold memory effect. The combined effectiveness of these modifications was evaluated using six certified gold-containing reference materials (CCU-1D, SP-72, SP-73, SN-26, SG-14, and OxP116), comprising one sulphide-rich copper concentrate and five predominantly silica-based composite ores. With 0.5-2.0 grams of sample, and using digestion times of 10-12 minutes, 94-100% gold recoveries were achieved, using a total acid volume of 6-9 mL. Between-run reproducibility was in the range of 2-4%. Analytical results are close to those generated from INAA determination for one of the samples. Interestingly, for the samples studied in this work, the use of hydrofluoric acid in digestions conferred no benefits, in terms of gold recoveries and, in the case of the high-silicate samples, the use of hydrofluoric acid actually reduced gold recoveries.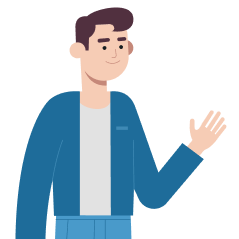 To view more project details and submit an expression of interest
Explore more projects
Solutions to Business Technological Challenges
ColdBlock

St. Catharines

gold
digestion
systems
using
effect
geological