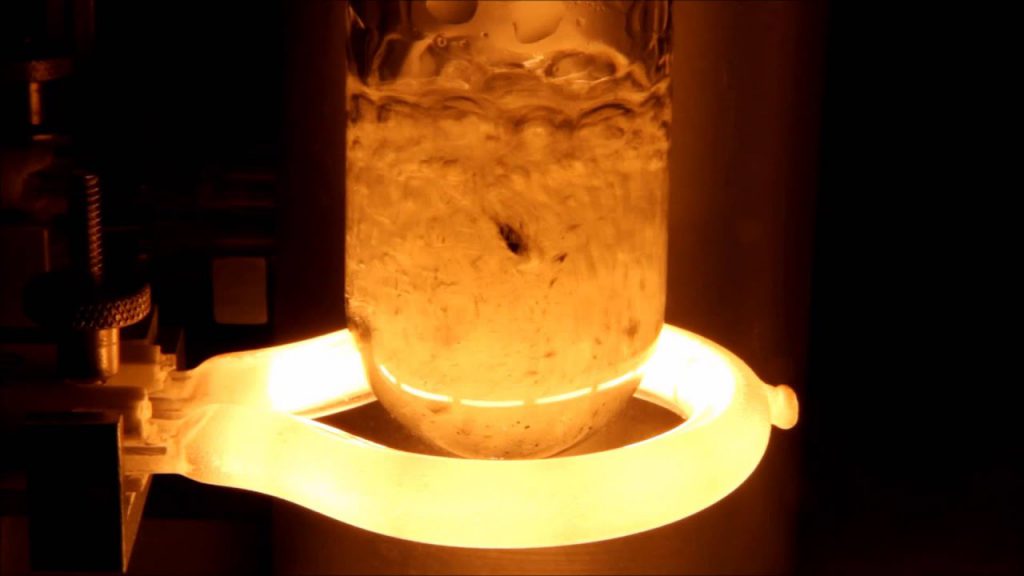 Submmited
Integrating a Novel Sample Digestion System into an Automated System
Hub de Innovación Minera del Peru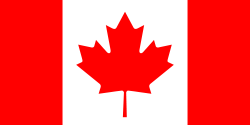 Status: submmited
automation platform
soil digestion
lab equipment
Description
ColdBlock™ Digestion is a unique sample digestion technology that can dissolve geological rock samples into solution, enabling effective multi-element analysis. This technology addresses many of the major issues associated with existing sample digestion methods for both gold and base metals.
ColdBlock™ Digestion is a novel sample digestion technology that utilizes patented focused short-wave infrared radiation (FSWIR). IR lamps are used to emit high energy radiation (heat) to sample particles directly, while a cooling block creates a condensation effect designed to reduce the escape potential of volatile elements and acid.  
Completed in late 2019, the Amira P1196 project confirmed that ColdBlock™ Digestion could deliver a tangible business impact when used alongside analytical instrumentation. It was able to positively impact on the following areas, across all five industry sponsors (Figure 1):
Energy - reduced power consumption
Environment – reduced toxic waste (for example lead)
Safety - reduced exposure to harmful reagents
Financials - significant reduction in cost
It was also determined that in gold analysis, the ColdBlock™ Digestion method resulted in comparable analytical outcomes in comparison with fire assay, offering improved reproducibility alongside more consistent recovery.
Figure 1. ROI Conclusions P1196 for Gold Application.
The Proposal
The P1196A project will be managed collaboratively by Amira Global and ColdBlock™ Technologies with support from Nucomat and Queens University.
The project's core objective is the effective incorporation of ColdBlock™ Digestion systems into an automation platform, which includes built-in ventilation while allowing for automated dispensing of up to four acids.  
A minimum of a 24 -Channel ColdBlock™ Digestion system is to be integrated into a Nucomat automation system, creating automated digestion and work-up system. This automated system will provide high-throughput in corrosive environments while being able to accommodate sample sizes up to 30 g/channel (Figure 2).  
Purpose
Overview Of System

ColdBlockTM Digestion

Automation Platform

FSWIR Heating and Cooling Zone
Corrosion resistant materials
Samples digested in minutes
Hi accuracy and precision
Integrated controller with automation system
Accessories include two sets of test tubes, racks and transfer tray
Small and large sample size applications

 

Accurate and fast liquid dispensing
Gravimetric control
Modularity (1-4 reagents)
Highly resistant to concentrated acids
User configurable
Single button operated
LIMS interfacing
Safe Operation
Automatic refilling from bulk containers

 

 

 

 

 

 

 

 
Features

 

ColdBlockTM  Digestion

Nucomat Automation

 

Digester

Rapid sample digestions using FSWIR heating and cooling zone
Modular configuration
Minimum 24-channel system

Automation System

Modular and mobile design
Gravimetric control achieved with integrated balance; rack is placed onto integrated 10-2 balance for verification of dispensed mass

Corrosion Resistance

Fume hood constructed of PVC
Refill pump and dispensing valves are air operated, PFA body parts.  All wetted parts made from PTFE

Operator Safety

Emergency stop button, safety sensor on sample drawer, safety sensor on plastic covers, automatic refilling from remote bulk container

User Programmable

Built in method configurator with unlimited number of method steps

Infrastructure Requirements
Figure 2. Illustrative of Gen-3 ColdBlock™ Digestion with automation.
A minimum of five participating companies is necessary for the final project proposal to be triggered. This proposal will incorporate the following deliverables:
 Ownership of a minimum 24-channel ColdBlock™ Digestion system within an automated 4-acid dispensing system with extraction.
Validation of the technology proving unmatched speed, high accuracy and reproducibility, ease of use, and significantly higher operational efficiency and productivity within their own organisation.
Elevated safety with reduced exposure to harmful reagents.
Access to extensive data to determine the accuracy and precision of system.
Technical and Economic Analysis (TEA Report) showing substantial cost savings within the project timelines.
Opportunity and Benefits
This technology will bring the following benefits to your organization:

Substantial cost reduction in sample preparation for precious metals and base metals (50% average cost reduction vs. Fire Assay).
Elevated workplace safety by reducing the handling of dangerous reagents.
Elevated productivity and efficiency with unmatched sample throughput.
Additional benefits for gold application are 1) elimination of lead waste and 2) elimination of lead contamination to workers.

The project benefits include:

Being on the forefront of this pioneering technology. Ownership of proven and validated products, product installation, training, method validation for real-world samples and generation of ROI report (a turn-key solution).
Highly discounted technology in lieu of funding by the Government of Ontario.
Participate in Amira Global collaboration and networking; Amira Global oversight to ensure that the objectives and deliverables of the project are met; access to ongoing innovation; access to the pooled data that is generated from the project.
Speeds up time to analysis and decision making.
The following organisations will benefit from sponsoring this project:
Mining operators: mining operations with existing on-site laboratories looking for a substantial improvement in efficiency, productivity and workplace safety.
Exploration companies and drilling companies seeking future on-site and near real-time analytics to improve data turn around and help target exploration drilling will benefit from defining specifications.
Commercial laboratories serving the mining industry looking to improve safety, reduce costs and productivity.
Government Research Laboratories
Commercialization Arrangements
ColdBlock™ Technologies and Nucomat own the ColdBlock™ Sample Digestion and Nucomat Automation intellectual property (IP) respectively.
Project Budget and Sponsorship
The project's budget is $122,354 USD per sponsor.   It is expected that the project will begin in the fourth quarter of 2020, lasting approximately 12 months or less, per participant.
Mining operations, commercial laboratories, exploration operations, and government agencies can access sponsorship at the budgeted cost price. Any regulatory agencies that wish to sponsor will be offered a special sponsorship.
Amira Global delivers projects to its members, and a mechanism is in place which allows eligible sponsors to become members of Amira Global, remaining members of the duration of the project.
A $300,000 USD in-kind contribution of ColdBlock™ will be provided by the Ontario government. This includes:
$162,000 USD by the Government of Ontario, via OCE, for the ColdBlock™ product design, engineering, and automation
$115,000 USD by ColdBlock™ for product design and engineering
$25,000+ USD for participants to further support the implementation of Technology and Economic Assessment (TEA) / ROI evaluations
Budget Item

US$

ColdBlock Digestion Technology with an automated acid dispenser

80,000

Total Equipment Costs

80,000

Other Project Costs

 

Installation and training by ColdBlock (5 days @ $325/day)

1,625

Technology development and in-house testing (20 days @ $400/day)

8,000

Academic support by Dr Matthew Leybourne (5 days @ $800/day)

4,000

Project management (20 days @ $500/day)

10,000

Reporting

1,500

Total Other Project Costs

25,125

 

 

Subtotal Equipment and Other Project Costs (per sponsor)

105,125

 

 

Amira Global Project Development and Oversight Fee* (per sponsor)

 

17,229

Total funds required from industry per sponsor

122,354
Register to see more details of the project and to submit an expression of interest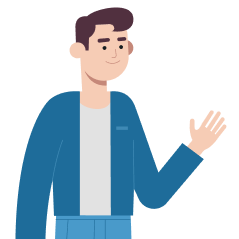 To view more project details and submit an expression of interest
Explore more projects
Solutions to Business Technological Challenges