 University
University of Regina
Regina (/rəˈdʒaɪnə/) is the capital city of the Canadian province of Saskatchewan. The city is the second-largest in the province, after Saskatoon and is a commercial centre for southern Saskatchewan. As of the 2016 census, Regina had a city population of 215,106, and a Metropolitan Area population of 236,481.[6] Statistics Canada has estimated the CMA's population to be 263,184 as of 2020.[7] It is governed by Regina City Council. The city is surrounded by the Rural Municipality of Sherwood No. 159.
Regina was previously the seat of government of the North-West Territories, of which the current provinces of Saskatchewan and Alberta originally formed part, and of the District of Assiniboia. The site was previously called Wascana ("Buffalo Bones" in Cree), but was renamed to Regina (Latin for "Queen") in 1882 in honour of Queen Victoria. This decision was made by Queen Victoria's daughter Princess Louise, who was the wife of the Governor General of Canada, the Marquess of Lorne.[8]
Unlike other planned cities in the Canadian West, on its treeless flat plain Regina has few topographical features other than the small spring run-off, Wascana Creek. Early planners took advantage of such opportunity by damming the creek to create a decorative lake to the south of the central business district with a dam a block and a half west of the later elaborate 260-metre (850 ft) long Albert Street Bridge[9] across the new lake. Regina's importance was further secured when the new province of Saskatchewan designated the city its capital in 1906.[10] Wascana Centre, created around the focal point of Wascana Lake, remains one of Regina's attractions and contains the Provincial Legislative Building, both campuses of the University of Regina, First Nations University of Canada, the Royal Saskatchewan Museum, the Regina Conservatory (in the original Regina College buildings), the Saskatchewan Science Centre,[11] the MacKenzie Art Gallery and the Saskatchewan Centre of the Arts.
Residential neighbourhoods include precincts beyond the historic city centre are historically or socially noteworthy neighbourhoods – namely Lakeview and The Crescents, both of which lie directly south of downtown. Immediately to the north of the central business district is the old warehouse district, increasingly the focus of shopping, nightclubs and residential development;[12] as in other western cities of North America, the periphery contains shopping malls and big box stores.
In 1912, the Regina Cyclone destroyed much of the town;[13] in the 1930s, the Regina Riot brought further attention and, in the midst of the 1930s drought and Great Depression, which hit the Canadian Prairies particularly hard with their economic focus on dry land grain farming.[14] The CCF (now the NDP, a major left-wing political party in Canada), formulated its foundation Regina Manifesto of 1933 in Regina.[15] In recent years, Saskatchewan's agricultural and mineral resources have come into new demand, and it has entered a new period of strong economic growth.[16]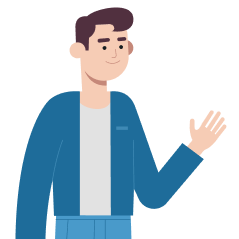 To view more project details and submit an expression of interest