BioActiva is an unclaimed page. Only a current employee may claim this page. This listing is not currently maintained by, endorsed by or affiliated with BioActiva.
INCUBATOR
BioActiva

Lima
aquaculture
agriculture
r&d collaboration
innovation challenges
Description
BIOACTIVA is the first technological innovation platform in Peru dedicated to the management of innovation, science and technology in the agricultural, food and related sectors; that provides advice and specialized tools to companies, research centers and entrepreneurs, in order to strengthen the food and agriculture sector through scientific innovation.

Likewise, it has among its main actions the Collaborative Innovation Hub, the Network of R + D + i Managers and Bioactiva Venture Studio; initiatives aimed at fostering a rapprochement of the business sector with the actors of the innovation ecosystem, within a framework of sustainable development and strengthening of scientific and technological innovation.
Instagram: https://www.instagram.com/bioactivape/
LinkedIn: https://www.linkedin.com/company/bioactivape
Facebook: https://www.facebook.com/bioactivape/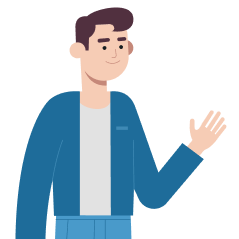 To view more project details and submit an expression of interest
Researcher

Ogata Gutierrez Katty

La Molina

University

Brock University

St. Catharines

University

University of Waterloo

Waterloo

natural science
engineering
technology
research and development