Stéphane Perrouty
Type Researcher, Projects 0, Research 0 , Patents 0, Affiliates 0
Tags
Member since September 15, 2021. Located in Sudbury, Canada.
Affiliated to: Laurentian University
Description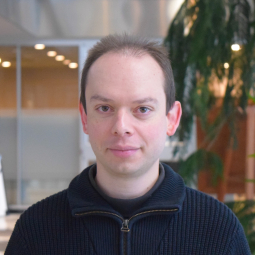 Stéphane Perrouty
At Laurentian University since January 2018 as Assistant Professor of Precambrian Geology, Stéphane's multidisciplinary research involves structural geology, mineralogy, lithogeochemistry, applied geophysics, and three-dimensional modeling to understand tectonic processes associated with Precambrian ore deposits. Field geology is a key component of his research and he is currently participating in large collaborative projects in Canada and West-Africa.
Register to see more details and to submit an expression of interest